History
In the summer of 1991, the Pasqualini-Smith Studio (est. 1986) and the Mark Jenkins Actors' Workshop (est. 1985), combined to form Freehold, a nonprofit 501(c)(3) corporation. 

The founders are professional actors and trustees whose credentials include recognized work on and off-Broadway, as well as in major films, television, and regional theatre.

In the years since 1991, Freehold has become an integral part of Seattle's thriving theatre community, having gained a reputation as the place for serious young artists to train and take the leap into performing and creating original work.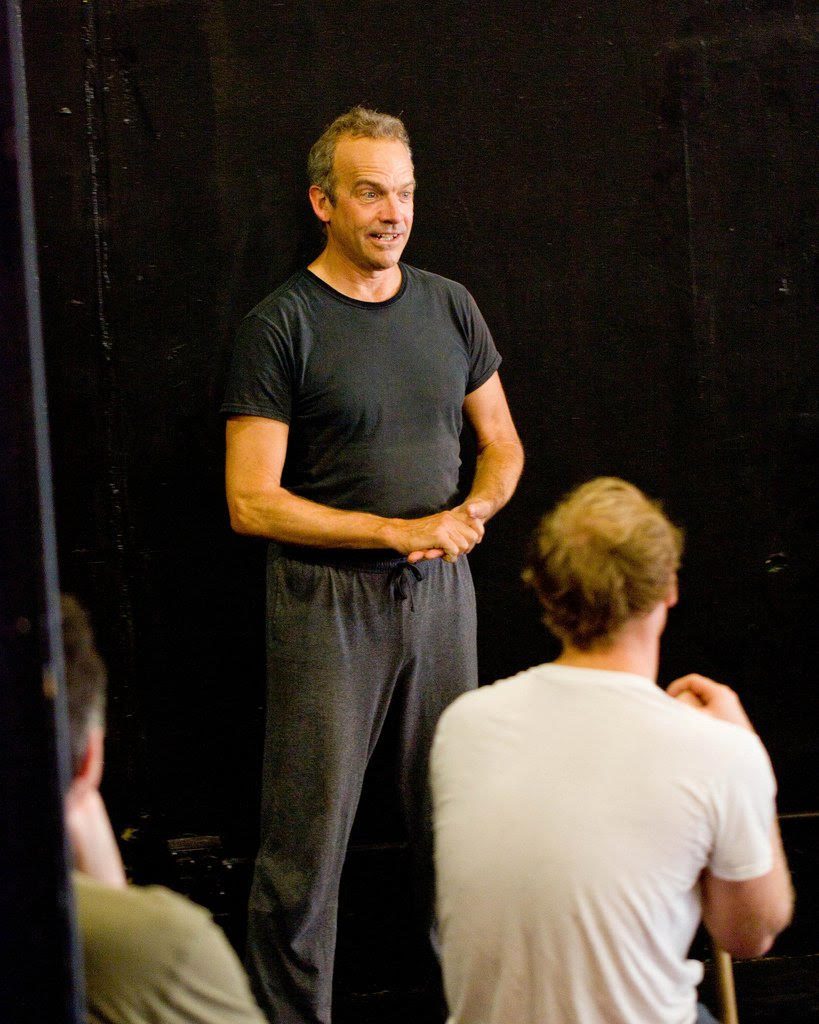 Robin Lynn Smith
Robin has worked for the past thirty years acting, directing, and teaching in Chicago, Boston, Seattle, and New York. She has directed Off-Broadway (Curse of the Starving Class at the Promenade Theatre) and at regional theaters and is presently directing Freehold's Engaged Theatre Program, which tours Shakespeare productions to prisons, projects, and juvenile detention centers. She served as an artist-in-residence with Dan Sullivan at the Seattle Repertory Theatre, where she directed several productions, including Marvin's Room, Frankie and Johnnie in the Claire de Lune, City of Gold, and the developmental workshop of Elizabeth Heffron's New Patagonia. She has also directed in Seattle at the Empty Space Theatre, New City Theatre, On the Boards, ACT Theatre, and Seattle Children's Theatre, and was an affiliate artist with Bartlett Sher at Intiman Theatre. At Freehold, she directed the award-winning laboratory investigations of The Seagull, An Altered Life by Elizabeth Heffron, Three Sisters, The Winter's Tale, The Tempest, Cymbeline, Othello and Julius Caesar. She is the director of Freehold's Engaged Theatre annual residency with the inmates at the Washington Correctional Center for Women. Robin has been a guest director and instructor at New York University/Tisch's Graduate Acting Program and the University of Washington's Professional Actor Training Program and is presently on the faculty of Cornish College of the Arts. Ms. Smith is the 2008 recipient of The Gregory A. Falls Sustained Achievement Award and was recognized by Washington Corrections Center for Women with their Volunteer of the Year award in May 2009.

Ms. Smith was also honored by Stage Directors and Choreographers Foundation, as a finalist for the Fichandler award. This Award recognizes directors and choreographers who are making a deep and extraordinary contribution to the region in which they live and practice by cultivating a distinct regional perspective while creating a significant body of work.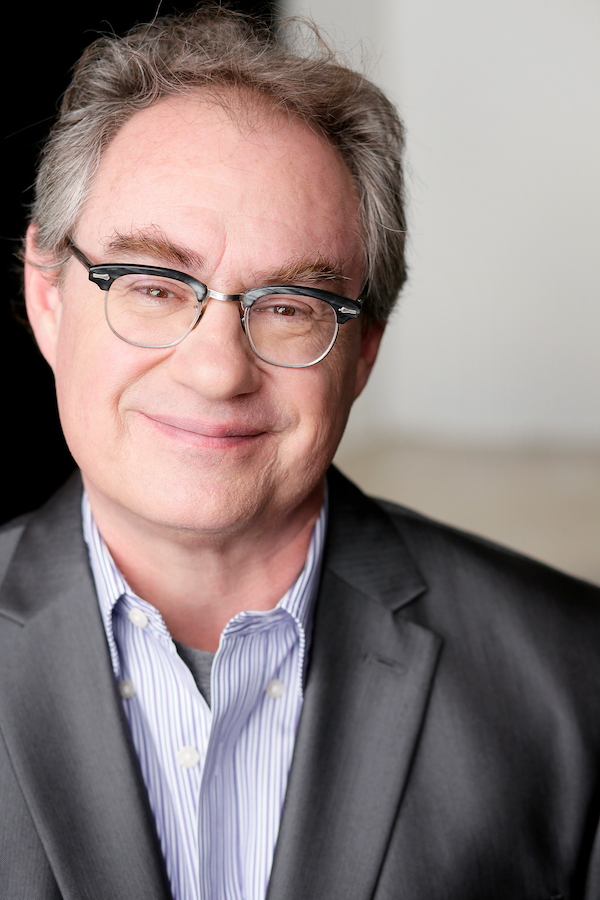 John Billingsley
John Billingsley most recently recurred on Showtime's hit series MASTERS OF SEX; AMC period drama TURN and FX drama THE BRIDGE. Prior to that, John was a Series Regular on the CBS drama, INTELLIGENCE starring opposite Josh Holloway and Marg Helgenberger.

A graduate from Bennington College in 1982, he spent fifteen years pursuing a stage career, most notably in and around Seattle, WA. In 1990, John founded a Seattle based theatre company called Book-It, which was devoted to adapting fiction for the stage and which still flourishes in the Pacific Northwest. John also helped found an acting studio in Seattle called Freehold, where he taught for seven years.

An LA resident since 1995, John was a Series Regular on STAR TREK: ENTERPRISE, THE OTHERS and THE NINE. He recurred for a number of years on Alan Ball's HBO series TRUE BLOOD, and has had recurring roles on numerous other series, as well (PRISON BREAK, SUITS, STITCHERS, THE WHISPERS, NIKITA, NYPD BLUE etc.). He has guest starred on many TV shows (TWIN PEAKS, THE GOOD WIFE, REVENGE, SOUTHLAND, SCRUBS, NIP/TUCK, 6 FEET UNDER, THE CLOSER, THE WEST WING, NCIS, STARGATE, CSI:NY, CRIMINAL MINDS, GILMORE GIRLS, COLD CASE, etc.). Notable feature films include OUT OF TIME (in which he starred opposite Denzel Washington), HIGH CRIMES, 2012, and approximately 30 others, including indies 20TH CENTURY WOMEN, MADTOWN, TRADE OF INNOCENTS, A GREEN STORY, RED LINE, SIRONIA, and LOSING CONTROL.

On a personal note, John is a voracious reader, and he is blissfully married to the accomplished actress, Bonita Friedericy, who has appeared on stage and on screen with him on multiple occasions.

Mark Jenkins
Mark is Professor Emeritus at the University of Washington School of Drama and was head of the UW Professional Actor Training Program from 2003 to 2011. He has been an actor for nearly thirty years, working in New York, Hollywood, and Seattle. He has appeared on and Off-Broadway, in dozens of television series including his own and several feature films, among them Apocalypse Now. He has played major roles at Seattle Repertory Theatre, Intiman, Empty Space, and ACT. He is lifetime member of the famed Actor's Studio. He has collaborated with Russian Stanislavski master, Leonid Anisimov in Russia, Japan and the U.S. and with the Ilkhom Theatre in Tashkent, Uzbekistan. He was instrumental in bringing the Ilkhom Theatre Company to Seattle's ACT Theatre and to the UW in the spring of 2008 and returned to Ilkhom to work and teach in the summer of 2009. His McCarthy-era play All Powers Necessary and Convenient has been produced by the School of Drama and was published by the University of Washington Press.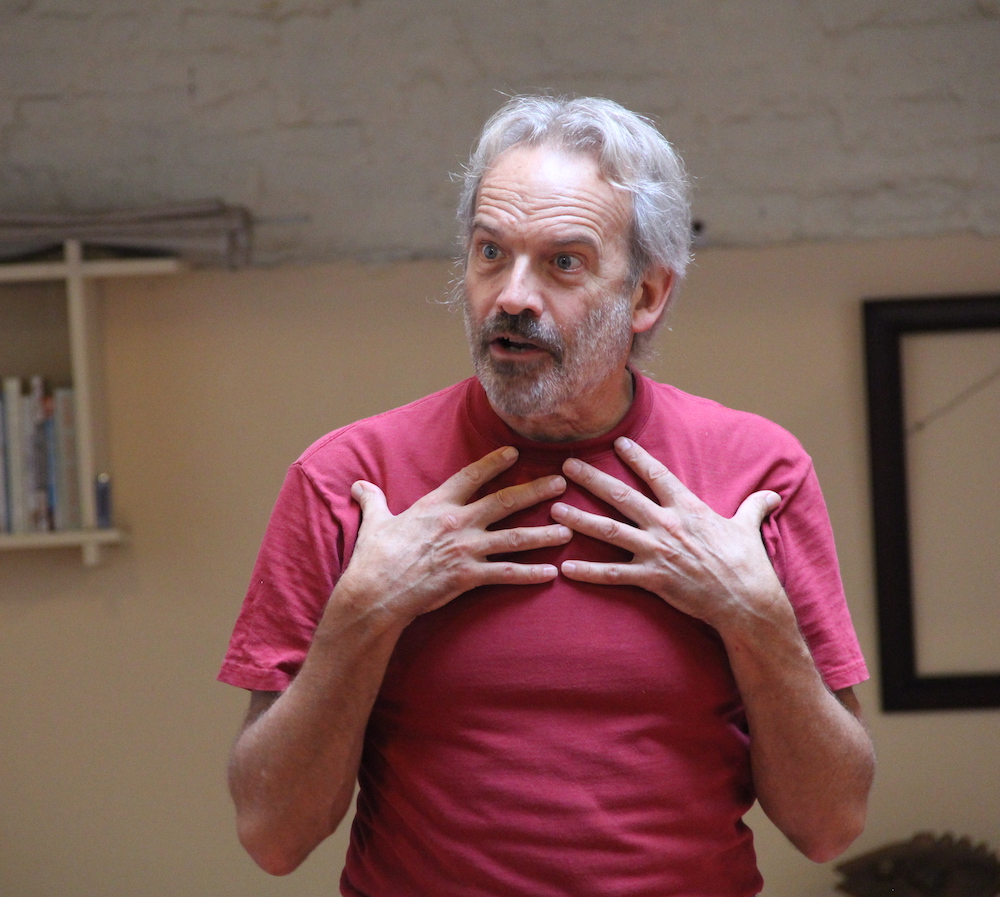 George Lewis
George has been working in the field of movement-based theatre for almost 50 years as an actor/performer, director, creator of original work, teacher, and producer. He has performed and toured with Omnibus in Montreal, Theatre-Mime Mirage in Boston, and the Sykes Group and threeCompany in Seattle. As a director, he has created movement driven productions of, amongst others, Shakespeare, Moliere, Thornton Wilder, Irene Fornes, and James Thurber. His favorite acting roles include Trigorin in Chekhov's The Seagull, Joseph in Romulus Linney's When the Lord Came to Sand Mountain, and the talentless dancer/ would-be comedian in Saroyan's The Time of your Life. He has been teaching acting and physical theatre skills at acting studios, colleges, and universities across the U.S. and Canada, England, Argentina, Uruguay, and Brazil. His own background includes three years of study in Corporeal Mime in Paris with Etienne Decroux, circus skills and physical comedy at the French National Circus School, and Meyerhold's Biomechanics with Russian Master Teacher Gennadi Bogdanov, and Clown with Sue Morrison in Toronto. He currently resides in Buenos Aires in his studio Espacio Transparente where he teaches and has created/directed 10 movement-driven full-length clown and theatre performances. For the past three years he has been presenting his one-man clown show DOOR at theatre and festivals across Argentina.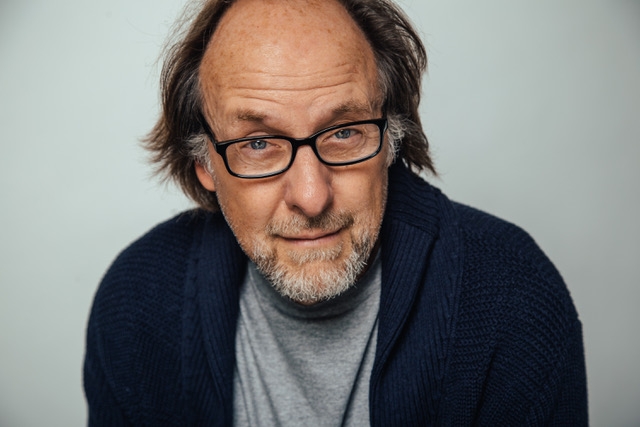 Tony Pasqualini
A veteran of forty years in the theatre, Tony is a playwright, actor and director. Tony has written eight full-length plays, along with several one acts. His play, Loyalties, received readings for Ensemble Studio Theatre's First Look Series; was a winner of the Ashland New Play Festival; and was subsequently produced in an acclaimed production, which ran for over four months at the Pacific Resident Theatre in Los Angeles. Book-it Repertory in Seattle produced Tony's adaptation of Winesburg, Ohio. His plays Birdbrain, An Idyllic Life, and Bleeding Hearts have received workshops and productions at The Pacific Resident Theatre, The Rogue Machine Theatre and Playwrights Studio West. Tony's short play, In the Dark, was a winner of the Fusion Theatre's One Act Play Contest and produced in Albuquerque; and was also the grand prizewinner in the Lowell Arts short play contest. His play, Already Forgotten, was a winner of Birdhouse Theatre's Edgefest, and produced as part of EST's 2017 One Act Festival. His play, Battle of Addison Island, was work-shopped in EST's Launchpad Series, and the 2015 Last Frontier Theatre Conference. Tony returned to Last Frontier with his play, Foreign Bodies, which was subsequently an O'Neill Festival semi-finalist. His play, Sweet Dreams, was recently produced in the Silver Springs Stage One Act Festival. Most recent productions include -- EST, LA, producing his newest full length, Lost In Time: Actors Studio Newburyport producing his newest one act The One Who Got Away, and Warner International Play Festival producing Sweet Dreams.

Tony is currently a member of the Ensemble Studio Theatre's Playwrights' Unit. As an actor, Tony, has performed in over a hundred plays on many stages around the country, including: The Arena Stage, Williamstown Theatre Festival, Seattle Repertory Theatre, Intiman Theatre, The Vineyard Theatre and Playwrights Horizons. In Los Angeles, he's performed at The South Coast Repertory Theatre, playing Jim Bayless in All My Sons and Leonato in Mark Rucker's critically acclaimed Much Ado About Nothing; Ross in Macbeth at The Odyssey Theatre; Donald Rumsfeld & George Bush in What I Heard About Iraq at The Fountain Theatre; and Van Swieten in Amadeus at The Hollywood Bowl. Tony is one of the founders of Freehold Theatre Lab/Studio in Seattle. Tony has revisited Freehold in the Engaged Theatre Project playing Lear in King Lear, Shylock in The Merchant of Venice and Henry IV in Henry IV, all directed by Robin Lynn Smith. Tony is a member of the Pacific Resident Theatre and Ensemble Studio Theatre in Los Angeles, where he's played Tobias in A Delicate Balance, Snyder in Saint Joan of the Slaughterhouses (an LA Weekly Award nominee), Andrew in Loyalties and Harold in Watching OJ. Tony has guest starred on dozens of televisions programs, including Cold Case, The Office, Without a Trace, Navy NCIS, West Wing, Frasier, CSI: NY, JAG, Boston Legal, Modern Family, Law and Order, LA, and Mad Men.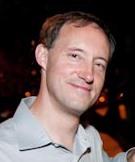 Ben Rankin
Ben worked as an independent theater director and producer for 15 years. Ben was Freehold's Managing Director for its first three years. His first production company staged The Collected Works of Billy the Kid, the chamber opera La Serva Padrona and Mamet's American Buffalo. He founded Ardeo Theatre Project, an artist community in a 12th century castle in Poitiers, France. As Artistic Director of Pilgrim Center for the Arts, he initiated and hosted the first U.S. visit by Vladivostok's Chamber Drama Theatre. As a real estate developer, independently and through his former company Live Historic, he has preserved and substantially renovated dozens of vintage buildings and homes in Seattle and elsewhere. He has served on various advisory boards and boards of trustees including ARCADE and New Century Theatre Company.