Space Rentals
**COVID-19 Safety:
Click
here
for information on our current policies.**
Freehold has three studios and a mezzanine space available for rental. Our entire facility is equipped with WiFi and Air Conditioning.
Reservations can be made online
, by phone, in person during office hours or
via email
. Our on-site office hours are Mon-Thu 10am-6pm.
One hour minimum for rentals. Must be paid in advance to hold space.
Rehearsal Rental Rates
Black Box at $20/hr
Studio 1 at $10/hr
Studio 2 at $10/hr
Mezzanine at $5/hr
Coaching, Non-Freehold class, and Production Rental Rates
Black Box at $30/hr
Studio 1 at $20/hr
Studio 2 at $20/hr
Mezzanine at $10/hr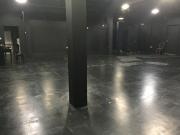 Black Box
1600 sqft. Holds approximately 25 - 50 people.
40' x 40' Piano in space.
Studio 1
800sqft. Holds approximately 15 - 20 people.
26.5' x 30'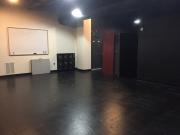 Studio 2
700sqft. Holds approximately 10 - 15 people.
24.5' x 20'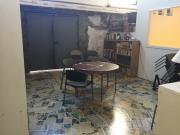 Mezzanine
150sqft. Holds approximartely 5 - 10 people.
This is not an enclosed space, and has no door.