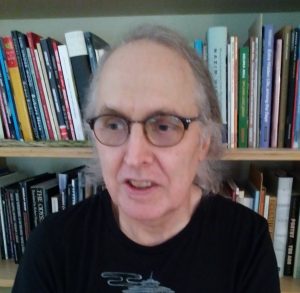 What's the title of your play?

Capital
Who's directing your play?
David Hsieh
What was the inspiration for the play?

Lived experience (decades ago) in the good old "write what you know" way of things.
What was the most challenging thing about writing your play?
Most challenging thing about writing Capital: Finding the end of it and deciding which scenes stay and which go. These are challenges that are unresolved some 14,000 words in! And they are fun challenges, truly!
What is your writing background prior to New Play Lab?
Writing background: I have an MFA from U. Iowa in Poetry and a full-length poetry collection, Meaning A Cloud, which won the Field Poetry Prize and was published in 2008 by Oberlin College Press. After decades of attending theaters and reading plays for pleasure I started writing for the stage five years ago and have not turned back. Two years ago Vicinity/Memoryall, a play I co-wrote with Christine Deavel, was published by Entre Rios Books.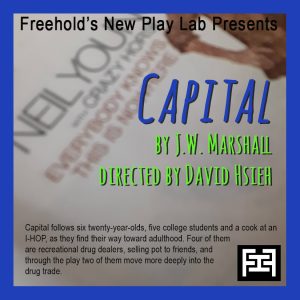 _____________________________
An excerpt of Capital by J.W. Marshall will be read/performed as part of Freehold's Summer 2020 New Play Lab on Saturday, 9/12 at 7pm. For more information and to receive the link to this event, please contact Elizabeth Alm at 206-323-7499 or info@freeholdtheatre.org. To sign up for Playwriting I or III this Fall at Freehold, go to https://freeholdtheatre.org/studio/