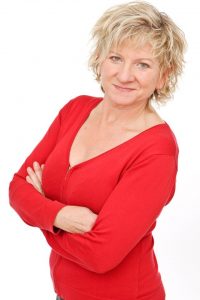 An actor's inquiry from in studio learning to online learning. Dive into the deep world of physicality and translate it into the tiny screen of Zoom. Sharpen your actor's instrument  – your body! Develop awareness of the impact of emotion, gesture, alignment, intention and body language on the stories we tell. Each class will consist of warm ups, games, a targeted exploration, breakout rooms for solo and group compositions and sharings.  Explore how to be human in this time of technology connecting and disconnecting us at the same time. Keep your stories authentic and honest as we take theatre out of the box and into another box.
          I am personally very curious about the world of movement and how we navigate actor training in an online arena. I am specifically calling this a Lab because I am interested in asking the questions as much as navigating the tools. We will use alignment based yoga for strengthening and stretching (Certified Yoga Instructor); mobile apps to engage one on one and serve as break out rooms; use the intimacy of the zoom platform to go deeper into the subtle language of the body and explore the world of physical play in our new digital reality. We in the theatre world are creative artists and these methods of exploration will only enhance the art we create. I've been inspired and awed by the National Theatres productions and cameras that have brought as an audience onto the stage and  in an intimate relationship with the actor. Actors get to prepare for such deep intimacy by working alongside technology not in service to or in spite of. We are in deep conversations in our culture. Take the conversations into your own body's dialogue with movement, theatre and technology in this Lab designed for those who like to move. Class needs:  Strong internet connection, Yoga mat, blocks, and smartphone for additional mobile apps needed. One on one conversation with instructor prior to class participation.
________________________________________________________________
Mik Kuhlman's Online Movement Lab begins Sunday, July 19  at 9:30 am (PDT) and runs through August 30. More info and registration info can be found here.