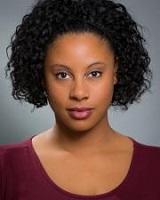 Fall quarter 2020 is going to be a little different here at Freehold. In light of COVID-19 we are implementing as many precautions and practices as possible to ensure the health and safety of our students to the best of our ability. This is including but not limited to, daily and routine cleaning, new air ventilation, physical distancing and occasional hybrid learning over Zoom. 
At this moment in time in our world, creative outlets and expression can be healing, comforting, cathartic and pleasant distractions. Step III is always a way to connect with self and others through character and scene work. 
In Step III we learn how to explore the text in depth and in a meaningful way to play out the scene. By the time you get to Step III Bacis Scene Study you've already learned a solid foundation in Steps I & II that we will build upon. This class is the culmination of our core curriculum where you will both be challenged and have fun. 
During our 10 weeks together you will:
     -Learn how to be a part of an active and supportive ensemble
     -Become more comfortable working and performing in front of an audience
     -Learn how to be a supportive scene partner
     -Discover the maps and clues left for you by the playwright to build the scene
     -Develop skills for finding personal connection & relationships of character's inner lives
     -And learn so much MORE!
I look forward to seeing you in Step III. Let's play!
________________________________________________________________
Step III: Basic Scene Study with Elena Flory-Barnes begins  Thursday, October 8 at  6:00pm.   All fall classes, as well as more information and registration are available here.