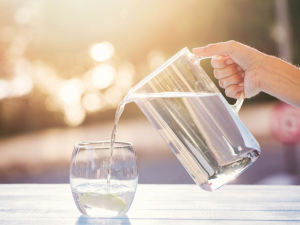 by Amy Wheeler
1) Drink lots of water.
2) Don't touch your face, but love it.
3) Get out in the fresh air.
4) Feel the sun on your skin.
5) Let the breeze ruffle your hair.
6) Lay on your back in the grass and watch the clouds change.
7) Breathe. Give thanks for your breath.
8) Send up a prayer for someone who is struggling to breathe.
9) Call an elder (or someone you know) who is quarantined or "sheltering in place" and ask how they're doing, and listen.
10) If they feel up to it, ask them to tell you a story.
11) Write a note to someone who has touched your life and thank them.
12) Plant something. Putting something in the ground with your hands is a collaboration with Mother Earth that sends a message to the future: we are here.
13) Hug your body. Love your body. It is good.