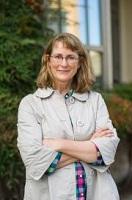 "Got some pockets of time during the current pandemic?  Here are five valuable 'how-to' books on theater that I keep coming back to…
______
1.) The Elements of Playwriting, by Louis E. Catron – a basic guide to writing plays that has been around a long time. There are a couple really excellent chapters, including one entitled 'What Makes a Play?' which is a succinct and insightful summation of the dramatic form.
_____
2.) The Dramatist's Toolkit, The Craft of the Working Playwright, by Jeffrey Sweet. Sweet is a working playwright with a craftsperson's eye and way of explaining what fires the form. His sections on working with Objects and the power of Negotiations are incredibly helpful.
_____
3.) Backwards & Forwards, A Technical Manual for Reading Plays, by David Ball. Although intended for directors and actors, the way Ball explains how conflict is built is gold for writers.
_____
4.) and then, you act. making art in an unpredictable world, by Anne Bogart. This book is inspiring for all theater creators, especially when thinking about a work that might not follow a standard Western well-made play structure. Her section on 'Magnetism' and the elements that combine to generate powerful, must-be-watched performance I could read over and over.
_____
5.) Letters to a Young Artist, by Anna Deveare Smith.  This book is so human and useful to theater artists of any age.  Deveare Smith is both an actor and a playwright, so she's got really astute tips in here that see the work from a number of angles."
_______________________________________________________________
Elizabeth Heffron's
Playwriting I & III
classes, part of Freehold's Spring 2020 Online offerings begin Sunday, April 12 and Tuesday, April 14. More information and registration
HERE
.